School Staging
Our school staging is the perfect modular stage system for the modern- day requirements. It can either be custom made or is available in kit form.
It is ideal either as a stand-alone stage, or added to a school's existing stage system, and can be temporary or permanent. – for both single level and tiered use, with a range of surfaces to choose from.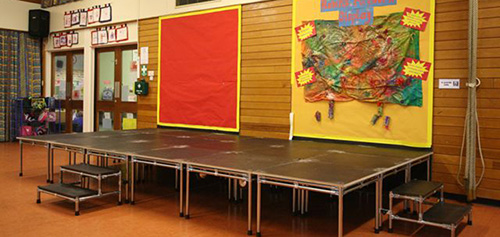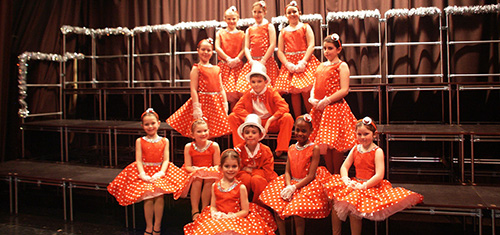 It is safe, versatile, lightweight, easy to assemble and store - perfect for when extra staging is needed for concerts, plays or other school events.
Whatever height, width or layout configuration is required – you can build it with our kits or have a custom stage designed for you.
Assembled in minutes with no need for tools, the modular units are light enough for just one person to manage!
Create an instant school stage for award ceremonies, prize-givings, shows, concerts, outdoor events, and more with Modular Stage Systems school staging!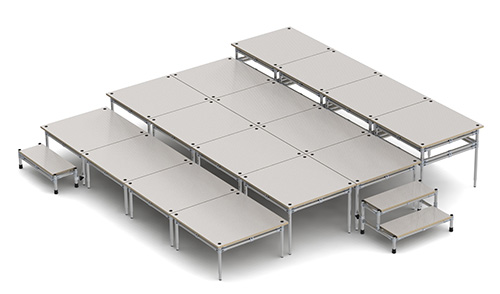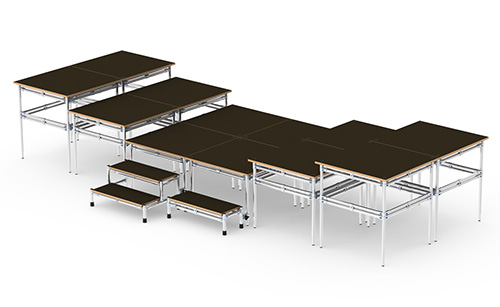 Modular Stage Kits for Schools
We have 17 stage kits available. Each one offers a different number of modules, the corresponding trolleys and deck boards – and of course, can always be added to in the future.
The permutations of what you can build with these kits is endless – the larger the kit the great the flexibility, however, there is always the option to create a bespoke stage for your school.
Custom School Stages
The modules are available in multiple heights or the height and width can be customised to your requirements, including step units, ramps and hand rails to conform to health and safety needs.
Your custom school staging can be integrated with a current stage or work-around existing columns or architectural structures. There is a wide range of surface finishes and steel tube colours to choose from.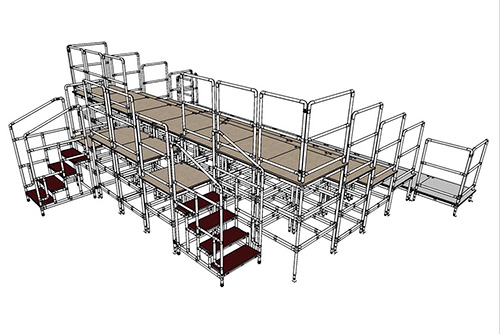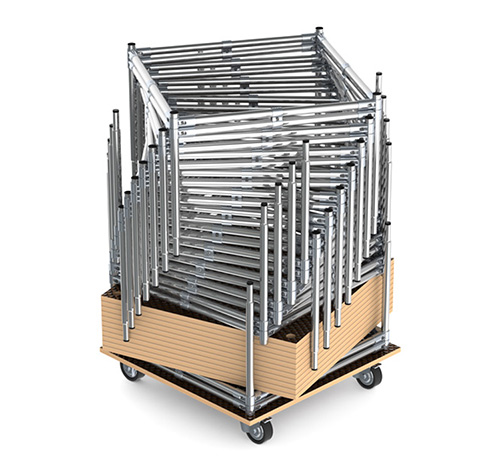 The stage can either be a permanent fixture or used whenever required. It is quick and easy to assemble - and even the compact storage trolley becomes a part of the stage.